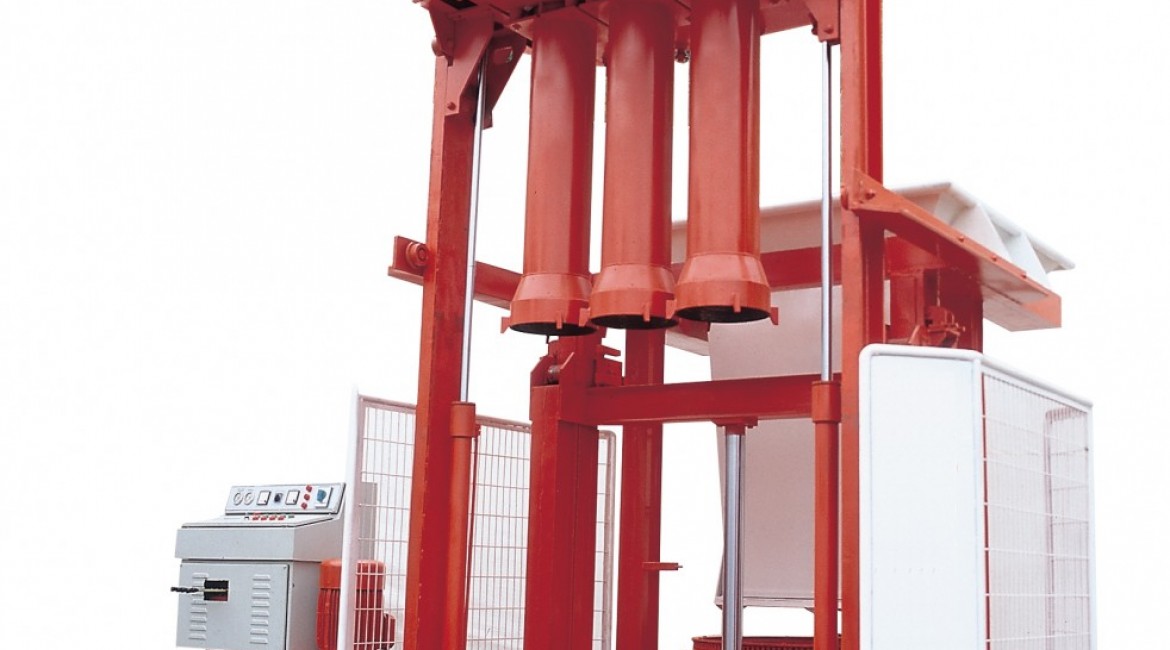 We Are In The World Ranking In Our Sector
Bilal Yontar's production adventure, which he started with the manufacture of tools such as shovels and wheelbarrows in a small 10 square meter shop in Karaköy Persembe Pazarı in 1950, today Mustafa Yontar continues in the company that bears his name. Stating that he was able to manufacture briquette machine alone at the age of 15-16, Mustafa Yontar said, "I started working as an apprentice with my father while I was going to primary school and I understood the fine points of manufacturing in a very short time. Our staff in those years consisted of five people. Seeing that I own the job and work with determination, my father handed over the responsibility of our work to me as he was 18, "he says. Stating that they achieved a significant breakthrough with their move to the factory in Silahtarağa in 1979, Yontar summarizes the development of the company with the following words: "In 1984, we acquired the identity of a joint stock company and expanded our production range with infrastructure-oriented concrete pipe and PTT ice machines. Our company, which attaches importance to project work even in those days, always took care to keep its engineer team strong. With our transition to our factory in Hadımköy in 1996, we increased our speed as well as our production quality and we never gave up our sector leadership. "
As of today, Mustafa Yontar, who manufactures PLC controlled fully automatic concrete paving stone machines, concrete paving stone, briquette, hollow block, curbstone, concrete pipe, concrete pipe machines and molds, molds and machines of prefabricated concrete elements used in infrastructure, in various types and capacities. domain
He says that they have a say not only in Turkey but also in the world.
Can you give information about Mustafa Yontar company structuring?
Our engineer staff plays an important role in the distribution of tasks. In addition to our experienced mechanical engineers, we also have energetic and enthusiastic young engineers in our staff. We have been together with our master staff working in manufacturing for more than 30 years. Together we always strive to manufacture the best machines. It is also a source of pride for us to be in the list not only in Turkey but also in the world in the production of concrete paving stones and concrete pipe machines.
Is there a product you have just developed? Could you give information about the usage area and features of your product in question?
In recent years, we focused on the production of paving stone machines in line with the increasing needs in our country. With the widespread use of both landscaping and paving the roads, there is a need for the production of paving stones in a serial manner. In line with these needs and demands, we have developed MY 6036 fully automatic concrete paving stone machine in addition to our existing paving stone production machines. While producing 120 meters of stone in one hour with existing machines, it became possible to produce 180 meters of stone in the same time with our newly developed MY 6036 machine. With our new machine, which we have been working on for two years, a more mass production can be realized by saving energy. With the self-powered vibrator system we started to use in this new product, the problems caused by the belt-pulley connection have been eliminated, and the production of different products has become easier with the variable speed system. Our patent work on this product is still in progress.
Could you tell us about the export potential of your company as Mustafa Yontar?
At the end of the 1990s, we started to search for a new market, seeing that the Turkish market was narrow in our production volume. We have started to export our products to different geographies by running an intense fair traffic for 15 years and finding good markets in certain regions. Middle East, Balkan countries, North Africa, Russia and Turkic Republics are among the markets in which we are strong as of today. We focus on fair studies and company promotions in order to enter the markets that we see as a target for the last three or four years. After the first concrete pipe machine we exported, we have come to the point where we can export all the machines we manufacture. Today, we send 50 percent of our production abroad. We pride ourselves on delivering at their production rate by doing business of their quality in markets where our European and American competitors are located. In the light of the experience I have gained, I can easily say that the way to be permanent in exports is to make quality manufacturing and most importantly, to give confidence. Another important factor is that the service network is strong. For our company, it cannot be said that the years 2016 and 2017 were very profitable and productive due to the problems experienced by our country and the countries in our nearby geography. Despite this, we continue our new investment project, which we started five years ago, without slowing down.
Do you have any problems with exporting? What is the solution to existing problems?
We can show the instability prevailing in the Middle East at the beginning of the periodic problems we experience in exports. Political tensions with our close neighbors also affect our sales quickly. We have endeavored for many years to be permanent in the market we entered. These studies enabled us to become a sought-after and preferred brand in the production of concrete paving stones and concrete pipe machines. Our market research and promotion activities are currently underway in two or three regions. In addition, the sharp fluctuations in the foreign exchange market cause variable prices in raw material supply. As a result, our costs are also changing. Another factor is that the money used as a resource has a high cost. Therefore, we are experiencing the effects of using expensive money at a time when we are investing. Due to all these reasons, we have progressed slower than we had targeted in our new investment project. We are in a position to realize our project that will create more employment if there are longer term and lower cost loans.
Could you tell us about your company's future plans and your works in this direction?
Although we saw its deficiency years ago in order to enter the world markets more strongly, we have completed our factory construction in Tekirdağ Muratlı Organized Industrial Zone, which we started to invest only six years ago, on 300 decares of land and has a closed area of ​​25 thousand square meters. We are still continuing to purchase the machine park. Since our production capacity will increase in our new factory, we will increase the rate of exports to 80 percent in our production. Our company is still working in Hadımköy factory where we manufacture our concrete forming machines. In addition, we aim to serve our country for many years with our factory in Beykoz Riva, which manufactures wooden and plastic pallets, which we added to our body in 2010, and our Muratlı factory, which will start operating in 2018.
What do you think is the situation in Turkey in the field of machinery manufacturing?
Although our country does not have a long history in machine manufacturing, it has a good export report thanks to our dynamic entrepreneurs. As someone who travels the world and observes on this subject, I can say that we are in a very good place. It is an indisputable fact that this momentum will increase to the extent we attach importance to institutionalization. I believe that the existing investments in the sector will increase exponentially as our state takes even more incentive measures in terms of investment.