KPM 36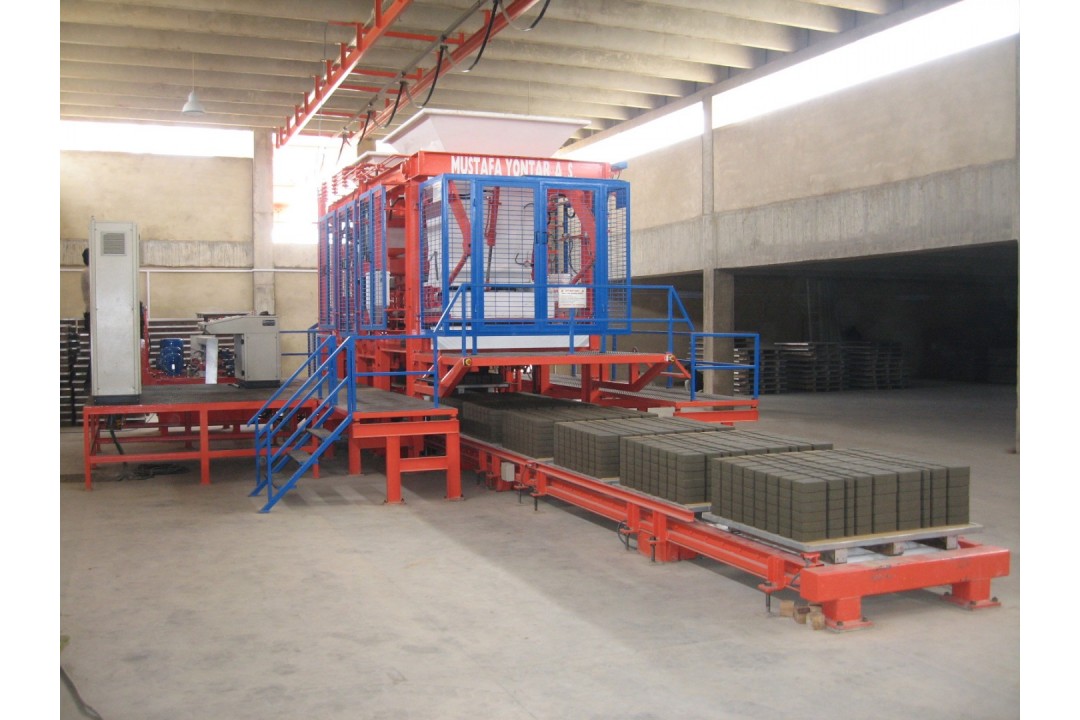 KPM 36; It is a full automatic concrete paving stone machine that can produce concrete paving stones serially and makes multi-stack production by pressing 80 mm high stones as 8 lines on a production pallet, and the movement of the machine is programmed with a PLC microprocessor computer.
If the height of the stone produced drops below 80 mm, the number of stacks pressed in a row also increases.
The hydraulic system is equipped with medium pressure hydraulic valves and is fed by 6 hydraulic pumps.
If required, the flow rate of more than two pumps can be sent to the same cylinder to reach the maximum flow.
The temperature of the unit is constantly kept under control by the heater and cooler in the system.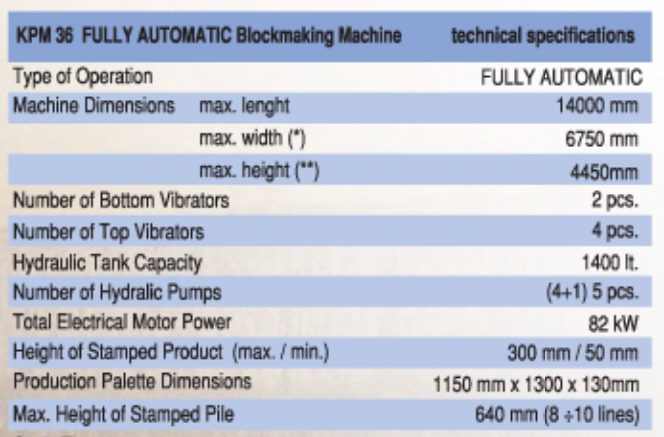 Gallery