KPM 1036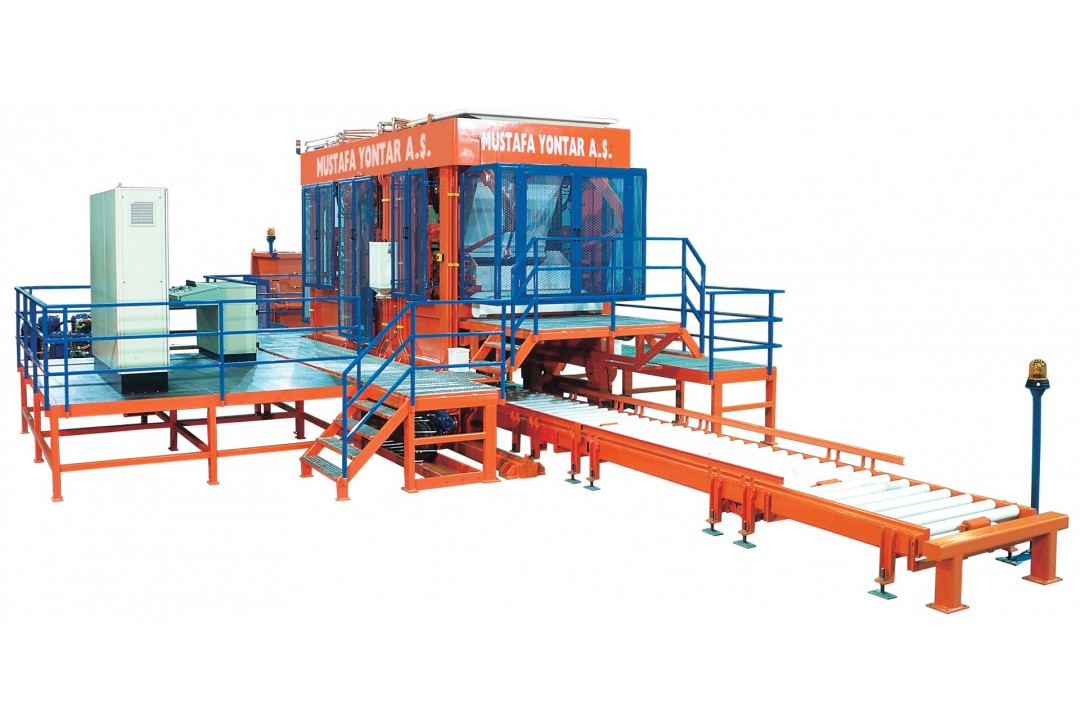 KPM 1036 FULL AUTOMATIC machine produces paving stones in multi layers.
It produces concrete elements such as paving stones, grass stones, kerbstones, rain gutters and slope stones.
It makes production by pressing 8 stacks of 8 cm high and 10 stacks of 6 cm high stones on a production pallet.
Proportional valves are used in the hydraulic system. In this way, the operator can adjust the speed of all the cylinders and the pressures of the cylinders on the panel.
Includes Control Board and Hydraulic Unit
KPM 1036 is a full autmatic multi-layer concrete blockmaking machine. It produces every sort of concrete pavingstone, grass stones, kerbstones, rain gutter stones, briquettes etc.

System operation is programmed via a PLC microprocessor computer.
Produces blocks and puts them on wooden pallet. 8cm stones are put into 8 rows, 6cm stones are put into 10 rows.
Mould effective area allows producing 1 m2 of blocks per one stamp time.
Thin mortar station is designed to be movable by means of motor.
Vibrator motors are equipped with brake electronic system.
Machines trays are moved by hydraulic system.
It is equipped with two sand depot bunkers, which are suitable for pneumatic sand feeding.
Thick mortar bunker is equipped with air blowing pneumatic scratchier.
High quality is always sought in the equipment employed in the hydraulic system of the machine.
The hydraulic system is equipped with proportional valves.Thus speed of all the cylinders and of the required cylinder may be operated from control panel.
By means of built-in heater and cooler, fed by 5 pumps, unit temperature is regularly controlled.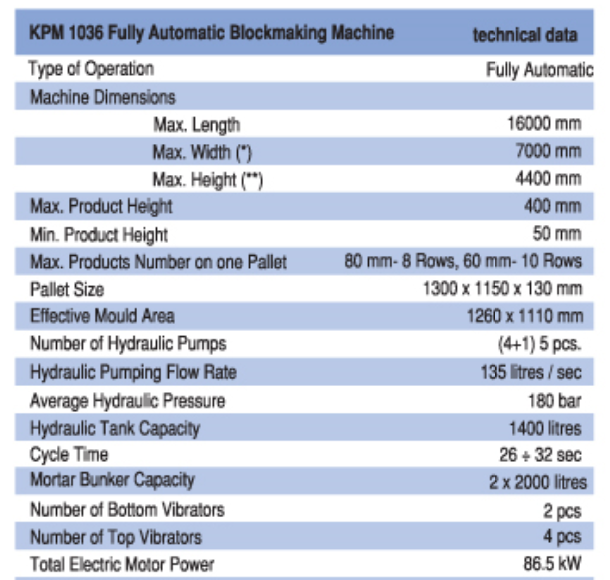 Gallery