Pipemaking Machines for Multiplet Moulds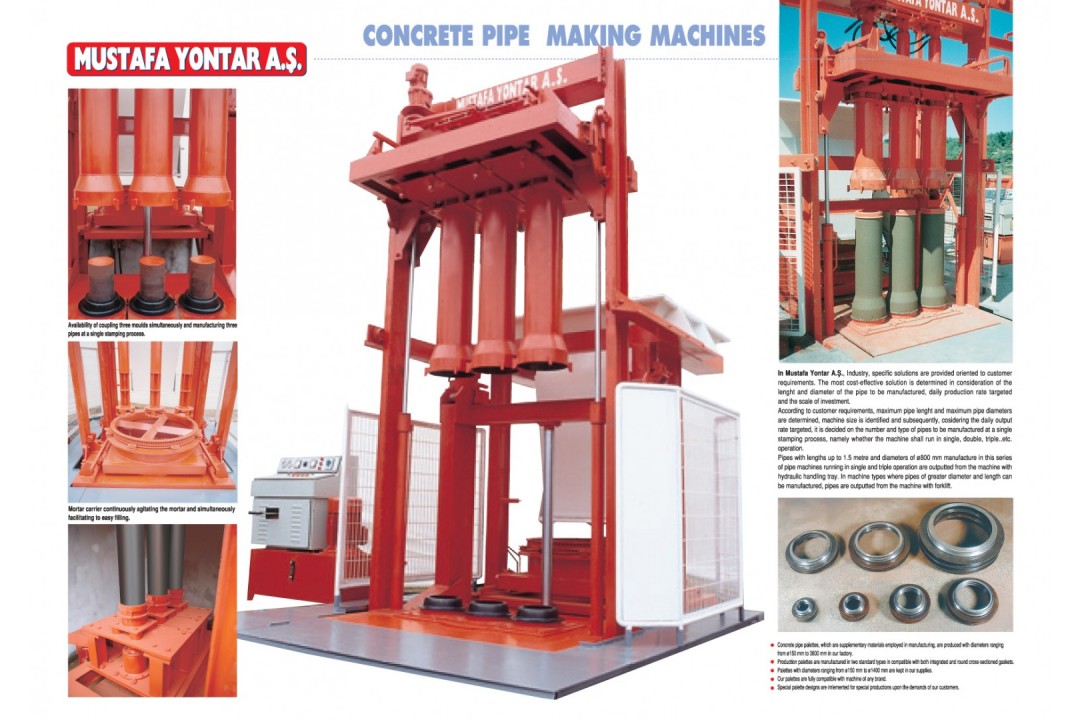 Pipemaking Machines for Multiplet Moulds
In Mustafa Yontar Co. Industry, specific solutions are provided oriented to customer requirements. The most cost-effective solution is determined in consideration of the length and diameter of the pipe to be manufactured, daily production rate targeted and the scale of investment.
According to customer requirements, maximum pipe length and maximum pipe diameters are determined, machine size is identified and subsequently, cosiderin the daily output rate targeted, it is decided on the number and type of pipes to be manufactured at a single stamping process, namely whether the machine shall run in single, double, triple...etc. operation.
Pipes with lengths up to 1.5 meter and diameters of ø800mm manufacture in this series of pipe machines running in single and triple operation are outputted from the machine with hydraulic handling tray. In machine types where pipes of greater diameter and length can be manufactured, pipes are outputted from the machine with forklift.
Gallery