YMS 1200 / 3600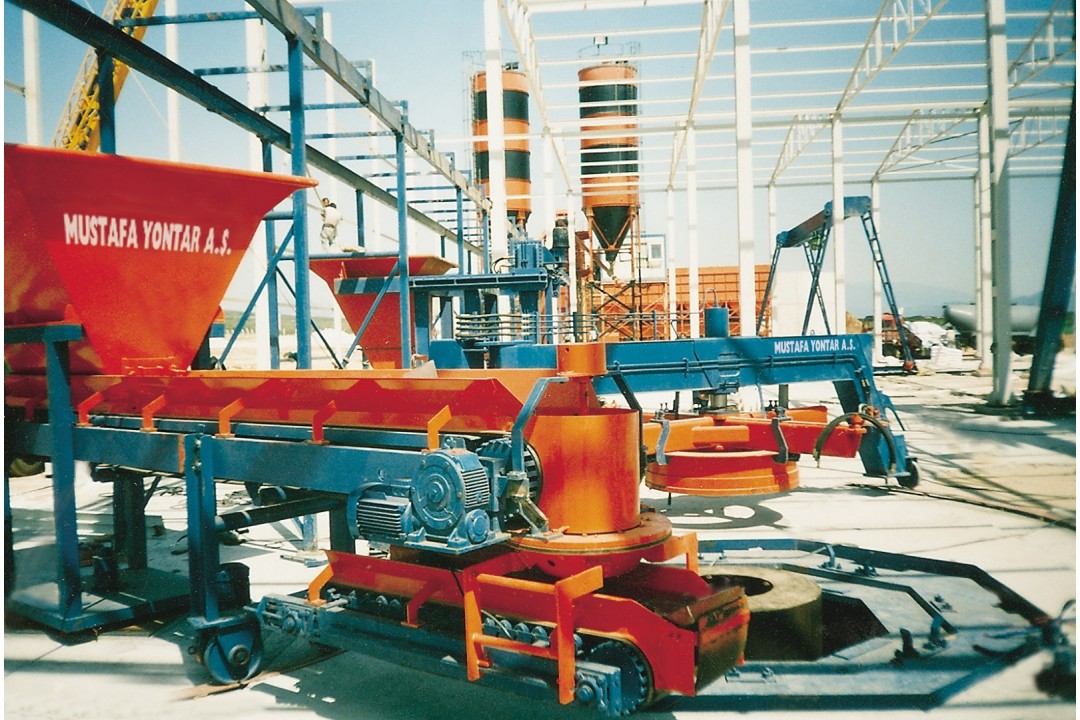 PRODUCT DETAILS
In these machines reduced and non-reduced pipes in a radius from ø500mm to 3600mm and square grids can be produced.

These machines consists of hydraulic pressure head, inner moulding platform, hydraulic unit, vibrator cooling unit, control panel and concrete feeding bunker.

Concrete pipes manufactured in these mchines are removed by a mobile-bridge vinch. Our factory can manufacture vinches of high tonnage too.

Machines manufactured in this series are divided into 5 different types with different capacities. You may view the following table about mould radius widths and manufacturing lengths.
Gallery